Embezzlement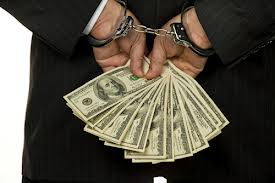 is a form of financial fraud in which money or assets or stolen by someone to whom those assets have been entrusted. Embezzlement is most commonly seen in employees of companies stealing from the business or people responsible for managing money taking that money for their own personal benefit.
North Carolina breaks down embezzlement crimes into eight different categories:
Embezzlement of property received by virtue of office or employment – Any person with a fiduciary responsibility over the age of 16 that embezzles or fraudulently or willfully misapplies or converts money or assets for their own use.
Embezzlement of State property by public officers and employees – Any officer, agent of employee of the State that embezzles or knowingly and willfully misapplies or converts property of the State.
Embezzlement of funds by public officers and trustees – Any clerk of court, sheriff, treasurer, register of deeds or other public officer of any county, unit or agency of a local government, or local board of education that embezzles or knowingly and willfully misapplies or converts property of the State.
Embezzlement by treasurers of charitable and religious organizations – A treasurer or other financial officer of any benevolent or religious institution, society, or congregation that lends moneys coming into the organization to any other person or association without the consent of the organization.
Embezzlement by officers of railroad companies – Any president, secretary, treasurer, director, engineer, agent or other officer of any railroad company that embezzles any monies, bonds, or other valuable funds or securities for their own personal use or to benefit  any other person, state, corporation other than the company of which he is a part.
Appropriation of partnership funds by partner to personal use – Any person engaged in a partnership business who, without the knowledge and consent of his co-partner(s), takes fund belonging to the partnership business for personal use with the fraudulent intent of depriving his co-partner(s).
Embezzlement by surviving partner – Any surviving partner that willfully and intentionally converts any of the property, money or effects belonging to the partnership to his own use.
Embezzlement of taxes by officers – Any officer that appropriates to his own use the State, county, school, city, or town taxes.
In all cases, a charge of embezzlement in North Carolina is a felony. For the above listed categories, if the amount is $100,000 or more, the crime will be charged as a Class C felony. If the amount is less than $100,000 it will be either a Class F or Class H felony depending on the category above. If convicted of the Class C felony, the punishment is a mandatory minimum prison sentence, so even though this is not a violent crime, it is extremely serious.
There are multiple options for dealing with embezzlement charges in North Carolina, especially depending on the amounts involved and the criminal history of the person that is accused. The Chetson Firm has experience dealing with cases of embezzlement where the alleged amount exceeds $2 million dollars. If you are being investigated for embezzlement, you should engage an embezzlement attorney as quickly as possible to try to minimize the impact to the extent possible. If you have already been charged, a Raleigh criminal attorney will investigate all of the facts of the case to fight for you mitigate the consequences.