Raleigh Criminal Defense Lawyer and DWI Lawyer Vigorously Fighting For You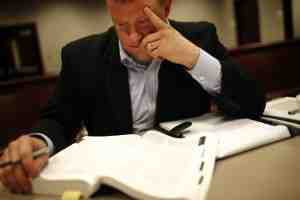 Have you been accused of or charged with a crime? Are you looking for an experienced criminal defense lawyer? If so, you have come to the right place.
At Chetson Hiltzheimer, we strive to provide high-quality criminal defense in Raleigh, Wake County, and across the rest of the Triangle in North Carolina. Damon Chetson and Ben Hiltzheimer are an experienced and highly dynamic criminal defense lawyers, working tirelessly to defend clients against a wide range of criminal accusations, including:
Drug Offences
Fraud & Theft
General Offences
Sex Crimes
Violent Crimes
From the simplest misdemeanors to the most serious and complex state and federal crimes, Damon Chetson and his team are equipped with the experience, expertise and motivation to help you navigate the complex criminal court system. Focusing on open and honest communication between you and your attorney, we will treat your case with the sensitivity it deserves in our fight for your rights.
If you are facing any form of criminal charges, you need to consult an attorney as soon as possible for a well-executed defense strategy. Any statements that you make to police, investigators, Child Protective Services, your employer, and/or your family and your friends may potentially be used against you in a court of law. Instead, contact your Raleigh criminal defense lawyer for a confidential consultation.
Our clients come from every walk of life, yet they have all found themselves in need of an experienced, aggressive criminal lawyer. When you are in need, you can count on Chetson Hiltzheimer. Please do not hesitate to contact us today.