Below is the statement the Memphis Police Department released about the beating of Tyre Nichols. By January 10, he was dead. This statement is a lie.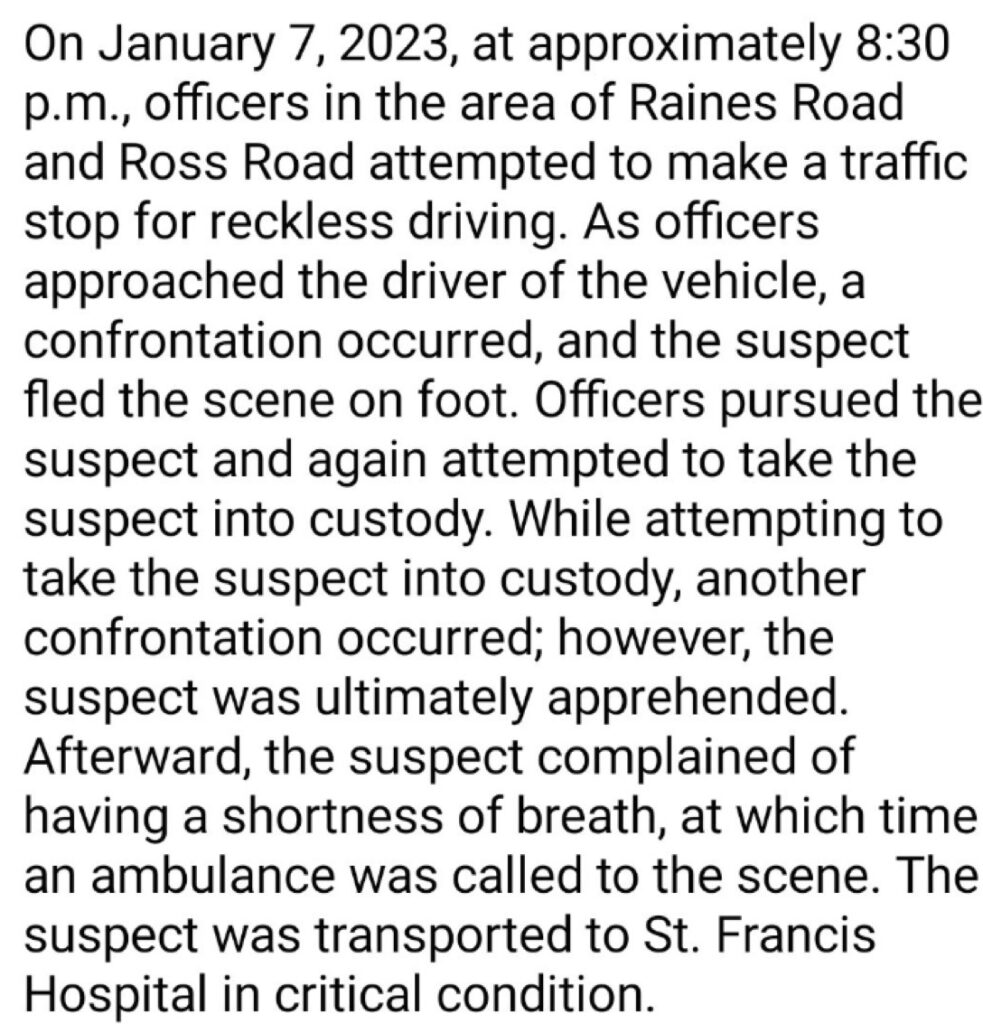 Last weekend, I marched with a few hundred in downtown Raleigh for Tyre and for Darryl Williams, who was killed in police custody not far from where I live.
At some point we are going to achieve a society where no one is killed by police tasers over some marijuana, just as no one is killed in wealthier parts of our city for mortgage fraud.