Raleigh woke up today to broken store windows throughout the downtown district – up and down Fayetteville Street, on Wilmington, and along the side streets. Salisbury looks comparatively untouched. The CVS on the corner of Hargett and Fayetteville was the most thoroughly vandalized. If other stores were looted, I couldn't really tell.
I was at the protest yesterday afternoon – which was entirely peaceful – and then later was a legal observer as it grew dark. Violence, from whatever corner, is not appropriate. But the violence – the tear gassing of protesters who were, generally speaking, peaceful – from police is quite simply inexcusable. A police force is not a military occupying force. In addition, photographs and video online show tear gassing and pepper spraying of apparently non-violent demonstrators.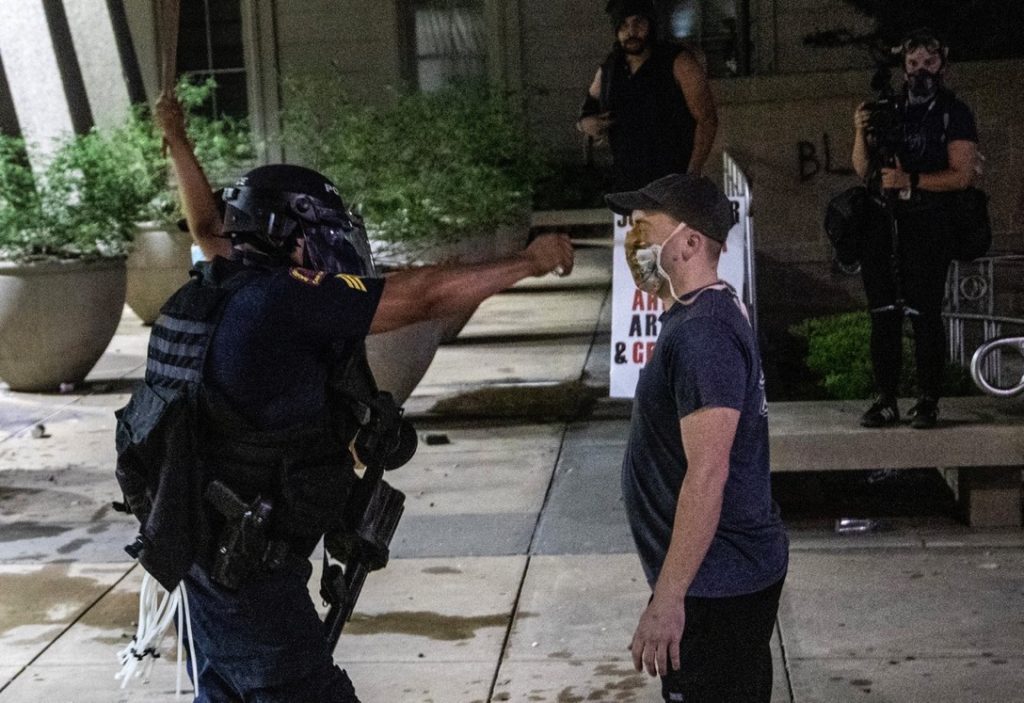 If Mayor Baldwin has something to say about how the police will be held to account, then now would be the time to hear it.
Volunteers are out today cleaning up the broken windows, and removing the graffiti and paint that was thrown on various buildings. That's good to see. It's good when people come together as a community.
But coming together as a community means real reform, both as to police violence, criminal justice reform, and economic justice. Durham did not suffer the same fate last night. Is that because it's a city that has done somewhat more to be inclusive among classes and along racial lines? It's too early to tell.
But Raleigh is a divided city. When you have thousands of people out of work or underemployed, either because of the virus, or because of the long term effects of class and racial bias, you create the conditions that give rise to protest and disorder.
The solution is not to have a few more wealthy businessmen of color in Raleigh with a stake in the downtown. The solution is a more systematic redistribution of wealth, and a reordering of the economic system that leaves so many people excluded.