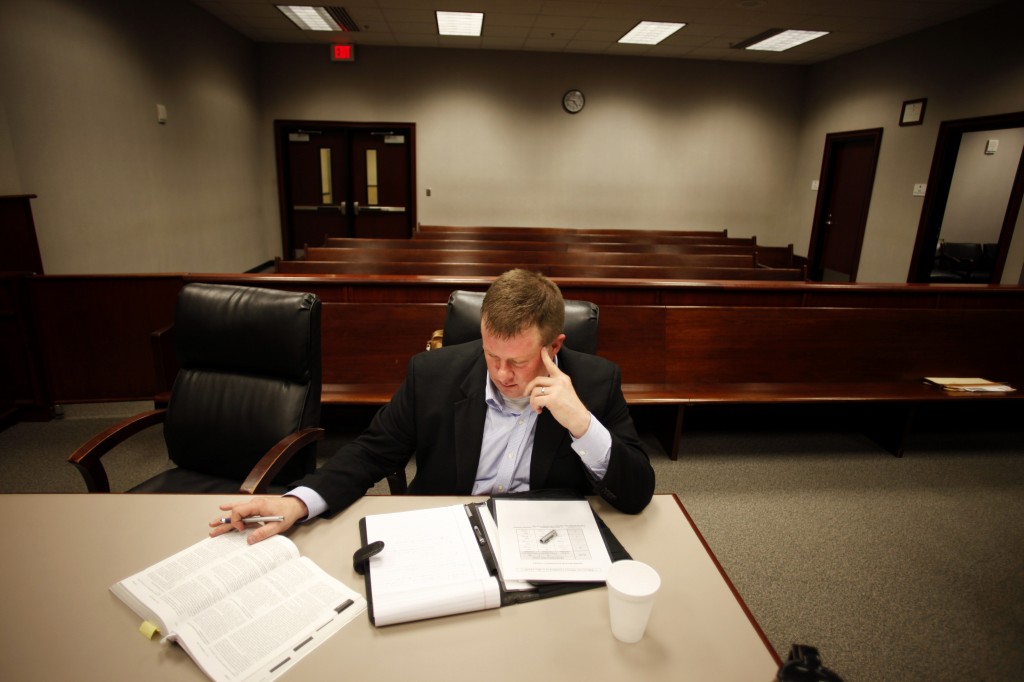 The Chetson Hiltzheimer Team
Raleigh Criminal Defense attorneys Damon Chetson and Ben Hiltzheimer Defend Clients Across the Triangle, Wake County and the federal courts of the Eastern District and Middle District and Western District of North Carolina.
Damon Chetson (resume) is a Raleigh criminal lawyer who represents people charged with serious and minor crimes in Raleigh and the surrounding Research Triangle. He maintains an active state and federal criminal law practice, and is admitted to practice before the state courts of North Carolina and the federal courts of the Eastern District and Middle District of North Carolina. Chetson Hiltzheimer's office address is 19 W. Hargett St., Suite 920, Raleigh, NC 27601.
Since founding his firm,Mr. Chetson has represented more than 1000 people in charges ranging from serious and violent crimes, homicides, public corruption, bank robbery, state and federal drug conspiracies and drug trafficking, sex offenses, frauds and embezzlements, bank robbery, criminal trademark offenses, serious child abuse cases, gun offenses, kidnappings, burglaries, and Driving While Impaired (DWI), misdemeanor drug cases, larcenies, and assaults in Wake, Chatham, Orange, Durham, Johnston, and Pitt Counties and the Eastern District and Middle District of North Carolina.
In 2013, he secured a not guilty verdict after five day jury trial in a case involving allegations of Shaken Baby Syndrome (also known as Abusive Head Trauma) in a case that spanned two years, four expert witnesses, and hundreds of pages of medical and scientific evidence.  In 2014, along with co-counsel, he tried to verdict a federal case involving charges of drug trafficking of PCP and the use of a firearm in connection with a federal drug trafficking offense – 18 USC 924(c). In another case, Mr. Chetson secured dismissal of all state charges with respect to a major drug trafficking conspiracy
Mr. Chetson:
Earned his college degree at the Ivy League University of Pennsylvania.
Earned his law degree at the University of North Carolina – Chapel Hill.
Has defended more than 1,000 clients in the criminal courts of North Carolina, and in the federal courts of the Eastern District and Middle District of North Carolina
Focuses his practice on Driving While Impaired – DWI/DUI – and serious criminal charges, including drug felonies, sex offenses, embezzlement, fraud, white collar crimes, and Domestic Violence cases
Has jury trial experience in State and Federal Courts, including DWI trials, kidnapping and armed robbery trials, federal drug trafficking and firearms offenses – 18 USC 924(c) – and sex offenses.
Partners with experts, including investigators, treatment centers, and investigators to provide outstanding criminal defense services.
Maintains frequent and detailed communications with a friendly and helpful staff.
Works to achieve outstanding results.
Mr. Chetson was profiled in 2011 by MSNBC, and has been named a SuperLawyer (Rising Star) in 2015 and 2016.
Each case is different and no guarantees can be made. However, Mr. Chetson has achieved outstanding results for his clients, including "not guilty" verdicts in jury trials, hung juries, and acquittals by judge. He has successfully diverted clients from the court system into deferral programs – community service, treatment, anger management, and restitution agreements.
He has represented clients accused of sexual abuse, child abuse, embezzlement, tax investigations, and mortgage fraud in some cases that have never been prosecuted. An attorney's early involvement in the case can make a difference in the outcome.
He has defended clients in complex multi-defendant corruption cases, complex drug conspiracies, and has represented clients at trial and in plea agreements who have been accused of drug offenses. In addition in some cases, he has helped win his clients reductions in punishment through cooperation agreements – "confidential informant" contracts – that have helped them reduce prison sentences, or avoid jail time or convictions altogether, depending on the circumstances.
Mr. Chetson maintains an active state and federal criminal practices, and focuses in criminal law. He regularly attends Continuing Legal Education programs to hone his skills, and has completed many of the same educational programs that law enforcement complete as part of their DWI or impaired driving training.
Mr. Chetson is a member of the North Carolina Advocates for Justice, the National Association of Criminal Defense Lawyers, and the National College of DUI Defense, an organization dedicated to providing the best training available to the DWI defense attorney.
A graduate of the University of North Carolina Law School, Mr. Chetson has represented clients in federal court who have been accused of involvement with drug trafficking cartels, and clients in state court who have been charged with a range of drug crimes, from possession to trafficking.
Mr. Chetson has also successfully represented people charged with sex-related crimes, including sexual assault, rape, and pornography crimes. His background and knowledge of technological issues, including how data is stored and transmitted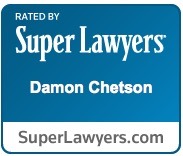 on the Internet, makes him well equipped to represent people charged with cyber-related crimes, including the possession and distribution of prohibited pornography.
An important part of Mr. Chetson's practice involves trial work. While only a tiny percentage of cases in the United States actually reach trial, Mr. Chetson believes that clients deserve an attorney who isn't reluctant or afraid to argue the case before a jury trial. He has tried and successfully defended or litigated cases involving kidnapping, robbery, assaults, sex crimes, drug crimes, and driving while impaired charges.
Mr. Chetson's belief in the trial system comes from his experience early in law school when he served as a law clerk at the Wake County Publi

c Defender. In that capacity, he helped identify crucial alibi evidence on the morning of trial that led to a "Not Guilty" verdict for a client charged with Robbery with a Dangerous Weapon of a convenience store in Raleigh.
In December 2010, as second chair in another robbery and kidnapping seven-day trial in Wake County, Mr. Chetson and his co-counsel were able to win a "Not Guilty" verdict to eight counts of robbery and kidnapping that could've resulted in a 90 year prison sentence for the client. In December 2012, Mr. Chetson defended a man charged with his fourth DWI in four years, and hung the jury in favor of acquittal. Charges were subsequently dismissed. In January 2013, Mr. Chetson and co-counsel represented a client at trial in federal court charged with 924(c).
Where trial is not the best route, Mr. Chetson may be able to negotiate plea agreements with the District Attorney or United States Attorney that can reduce the punishment. In the federal system, he has experience

with 5k1.1 "substantial assistance" plea agreements, 3553(f) "safety valve" reductions, and other avenues through the Sentencing Guidelines to help reduce punishments. In addition, he has been retained to assist in federal post-conviction remedies including 2255 and other litigation to downwardly adjust sentences pursuant to new federal jurisprudence.
In the state system, Mr. Chetson can sometimes arrange for deferral or diversion agreements, which allow his clients to undergo treatment or community service instead of a conviction. Frequently clients turn to Mr. Chetson to defend them at a jury trial on misdemeanor appeal.
Because the criminal system can be frightening and lawyers usually speak in strange and confusing ways, Mr. Chetson knows that his clients need to have everything about their case carefully and easily explained. He'll take time – as much as it requires – to communicate with you in plain speak about all of your options.
You can contact Damon Chetson by emailing him at damon@chetson.com. If you would like to contact him securely by sending a PGP/GPG encrypted message, his public key is available here.
---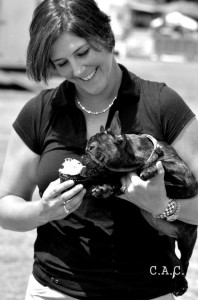 Catherine Winter (contact her at cwinter@chetson.com), directs the firm's operations, guides the strategic planning of the firm, including spearheading efforts to provide outstanding levels of service to the firm's clients. Ms. Winter oversees the firm's finances and marketing efforts, and ensures the firm offers a high level of care and legal services.
Ms. Winter was previously a manager with Intel, the world's leading provider of computer microchips, and a director of organizational development at Banner Health, one of the leading health care and hospital networks in the western United States. In addition to her work with the firm, she is a business consultant with a leading information technology services provider.
Ms. Winter earned her doctorate in business administration from Rushmore University, and her undergraduate and masters degrees respectively from Xavier University (Cincinnati, Ohio) and the State University of New York (SUNY-Albany).